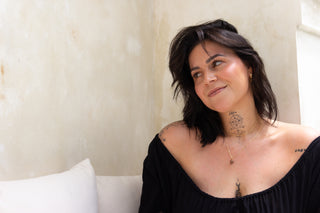 HELLO LOVELY SOUL
My name is Danielle, but everyone calls me Darnoo
Quality, Magic, and Vibes
The Birth of Botanical H2O
Your intuition may have brought you here or maybe your love for crystals - whichever the case, I am happy to see you & thank you for browsing through Botanical H2o. 
At Botanical H2o we pride ourselves in quality, magic and all the good vibes.
Our studio and boutique are located in Mandurah, Western Australia along the beautiful Indian Ocean. 
I created Botanical H2o in 2017 to fuel my love for crystals, for jewellery that I could wear daily and because I needed an outlet to express my creativity.
I've been creating jewellery since I was a young girl, which even then I knew that one day it would be my life career.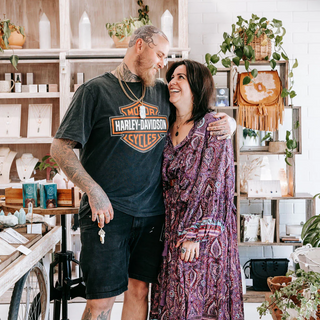 Beyond Jewellery
Crafted with Love, Intent, and Vibrant Energy
All the jewellery that you will find in-store and on our website is handcrafted by our team in our studio. For this reason we are only able to restock our website monthly.
We also bring you high quality raw & tumbled crystals, cleansing tools & journals to guide your steps in your spiritual journey. 
 Everything we design and create is made with love, pure intentions and positive energy.  
We use the highest grade minerals and all of our crystals are sourced from ethical locations around the world which I hand select myself either in person or via video call. We work directly with miners (when sourcing internationally) so that we know they are free from child labour and unsafe working conditions.
All of our crystals go through multiple cleansing rituals before leaving us so that they are ready to create magick for YOU. 
We hope our offerings resonate with you!
Dive into our world on Instagram at @botanicalh2o and @botanical2o_boutique. For any queries, feel free to drop us a message or email at contact@botanicalh2o.com.au.
Sending abundant love, light, and positivity your way!
Warmly,
Darnoo, Thor, and the entire team.