VISIT US
BOTANICAL H2O BOUTIQUE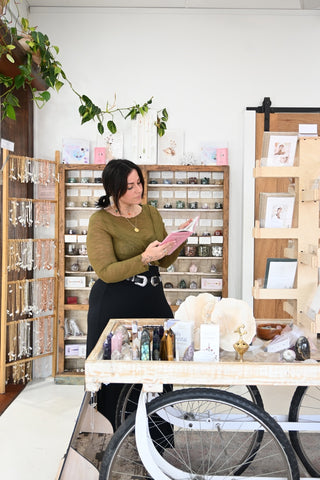 Step into Serenity
Discover Our Boutique
Our boutique in Mandurah, WA is where the magic happens. As you browse crystals through touch, sensation, and intuition, our team will guide you towards pieces that strengthen your spirit and meet your soul's call for support. When you choose your crystals, listen to your intuition. We believe the crystal you need will jump out at you; you will be drawn to it and feel deep inside that you need it. Tune in and listen to this guidance as you browse.
Shop 11 / 38 Mandurah Terrace
Mandurah WA 6210

Mon-Sun: 9.30AM-4.00PM
Jewels that Journey with You
Permanent Jewellery
Adorn your body with pieces that tell your story. Our permanent jewellery collection intertwines memories with your physical existence, tangibly preserving moments of love, connection and milestones.
Permanent jewellery is the link between the past, present, and future — serving as a reminder of your aspirations and desires, while acting as a vessel for manifesting your dreams.